Signs Of A Roach
A downloadable RPG mini-supplement
A roach is close. It smells like almond milk, slowly cooling.
A roach is within view. It looks like a slice of cellophane, browned by the sun.
A roach is on you. Its touch feels like a shift in the grass, as you nap in the yard.
A roach is in your mouth. You bite. It tastes like a rupture. You forget everything you've tasted before.
+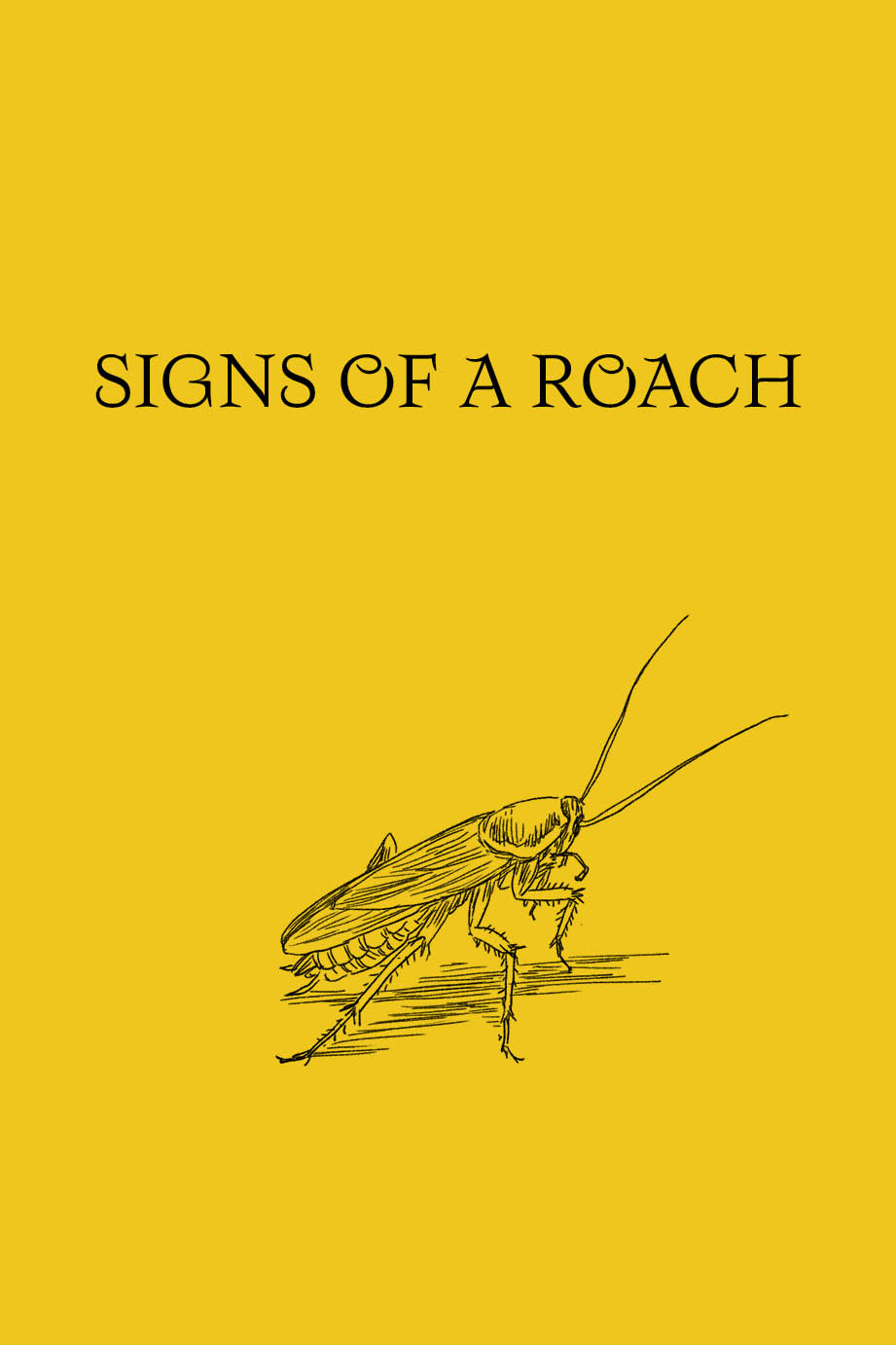 In the tradition of Gygaxian democracy, we asked our REACH OF THE ROACH GOD Kickstarter campaign backers to suggest descriptions that signaled the close proximity or imminent arrival of a roach --
How they smell; what they look like; what they feel like. What they taste like.
We edited these submissions, laid them out in PDF. Here is it, for free, perhaps the most cursed TTRPG mini-supplement ever conceived.
Compiled from suggestions by:
Anton Belov, Simon Forster, Thomas Harney, Derek Kinsman, Vyasar M Ganesan, Shane Craker, Mark Krawec, Verity Lane, Roxual, Hobbie Regan, Handy Haversack, Greg C, Coagulopathy, Daniel MacPhee, taichara, Dirk Schlobinski, HandwashBigpan, Uther, Daniel Fowler, vickyradcliffe, kamingusu, Rat Man, Craig Chouraki-Lewin, Chad Vest, Karma Choying, Jason Blasso, Elizabeth Stone, Sharon Chin, Zedeck Siew, Sean Craven, Bob H Boyd, Bugbearballs, Aaron Böhler, Nariz, Bevan Anderson, Alex Agran, Scott Beattie.

REACH OF THE ROACH GOD will be the first full-length adventure book set in A THOUSAND THOUSAND ISLANDS. Currently crowdfunding on Kickstarter!
Inspired by the vast caves of Southeast Asia. Full of detailed illustrations and jargon-free text. With system-neutral design, for use with the fantasy tabletop RPG of your choice.
REACH OF THE ROACH GOD features:
Three starter adventures;
Three separate cave-dwelling cultures;
Tools to create an underground world;
A frame for a full campaign;
Lots and lots of roaches.